A team of researchers with the goal of identifying racehorses at risk of catastrophic or career-ending injury by monitoring their strides submitted a Sept. 23 bid to the Kentucky Drug Research Council for horses to fund what they see as a final push toward potentially life-saving implementation. a program.
KEDRC operates under the jurisdiction of the Kentucky Horse Racing Commission, working by reviewing and making recommendations on drug policy and screening research projects eligible for KHRC funding.
The step monitoring presentation was presented by Dr. Warwick Bailey, a professor in the Department of Clinical Veterinary Services at Washington State University College of Veterinary Medicine, and Dr. David Lambert, veterinarian and CEO of StrideSAFE, the company that developed the biometric sensor system that collects step analysis data.
"This is the fourth year that Dr. Lambert and others are pursuing methods by which we can identify horses that are at greater risk of suffering serious end-of-career musculoskeletal injuries, or at worst, catastrophic musculoskeletal injuries while they are ready (for the race)," Bailey said. "We felt we had to do it. It's the right thing to do."
The StrideSAFE system started in 2020 with trials in Emerald Downs. Using sensors on the legs, behind the perimeter, and under the saddle pad, the team collected the data needed to create a single monitor that fits a towel in the saddle and measures acceleration for three different planes — longitudinal (up and down), vertical (front and back), and medial-lateral (side-to-side). The collected data creates a step profile that Bailey referred to as a "fingerprint".
These fingerprints can then be compared to a "perfect step", which is a composite created from an analysis of 30 first- and second-tier winners.
In the trials during the morning runs and races conducted in conjunction with the New York Racing Association, Bailey and Lambert developed a system for determining a horse's hazard level. If a horse's stride was less than 1.9 standard deviations from the ideal stride, it was given a "green light," meaning the lowest risk of injury. A horse with a step of 2-2.9 standard deviations from the ideal was given an "amber light," and horses whose steps were three or more standard deviations from the ideal were marked as "red light."
The risk factor for a 'Red Light' horse suffering a career-end or catastrophic injury that rated a Standard Dedication score of 6-7.9 was ranked 142 compared to a 'Green Light' horse that rated one.
Armed with this system, Bailey said it was time to create a practical, economical and automated system that would identify candidates to be examined more thoroughly by a veterinarian or using CT or scintigraphy. He suggested a study of 2,000 horses, from the NYRA study, should include approximately 12% with significant red flag deviations. Of the 240 Red Flag horses, a veterinary examination will likely identify 20 horses that require thorough examinations and 10 likely require advanced imaging as part of their diagnosis.
"In the long run, we want to get the great data so we can get every horse to go to a race with a green flag," Lambert said. "Then you'll be sure that they're all going around safely, which is important for big televised races."
The board also heard a presentation from Dr. Scott Stanley, head of the Laboratory of Equine Analytical Chemistry at the University of Kentucky, who proposed research aimed at developing methodologies for detecting gene doping that would determine the administration of transgenes. The test will identify genes manufactured to affect muscle growth, cell growth, tissue repair, oxidative capacity and metabolism.
"The research aims to develop a methodology using new technologies that have been developed and proven to detect EPO (erythropoietin)-modifying genes," Stanley said, adding that the work was started in collaboration with an eight-member LRC laboratory outside Tokyo. A team working on the detection of gene doping in the Department of Genetic Analysis.
"They have been involved in IFHA and in collaborations in Australia, Hong Kong and France," he said. "I have worked with them for five years and they are willing to share their methodology. They have been the equine anti-doping pioneers of the digital droplet PCR methodology and we hope to work with them to expand testing beyond erythropoietin to other targets."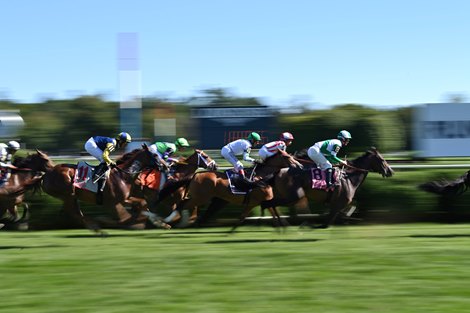 One of the long-term goals, he added, is to include the genetic doping results in the Equine Biological Passport data bank.
Stanley estimated that it would take up to a year to acquire digital droplet PCR equipment, develop the methodology, and another year to validate the test using blood samples from KHRC and begin running trials.
The Equine Drug Research Council did not take a vote, but closed the meeting and agreed to collect more questions from council members. A final review of the proposals and a vote on whether to support them for funding will be conducted at a subsequent meeting.