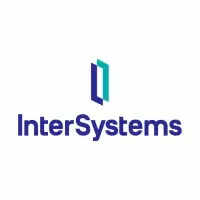 systemsa provider of next generation solutions for enterprises Digital To help customers solve the most important problems data Today's challenges Ramsay Sim Darby Healthcare Indonesia (RSDHI) deploys a unified InterSystems TrakCare® healthcare information system with the InterSystems IRIS for Health™ data system to create a shared, cloud-based electronic medical record (EMR) system.
The system will support advanced data analytics and interoperability as the foundation of RSDHI's digital transformation strategy to maximize the value of its data. A centralized system will support the group's market-leading private hospitals by the end of 2023.
Expected benefits include improved digital integration, patient engagement, clinical outcomes, operational efficiencies, and most importantly, the ability to share medical information among all hospitals which will ultimately improve patient satisfaction.
RSDHI has pioneered the use of world-class healthcare information systems in Indonesia In a 20-year partnership with InterSystems. Its hospitals were among the first in Southeast Asia to implement electronic medical records (EMR) systems with electronic ordering, test result reporting, and other clinical functions. This has supported RSDHI in delivering high levels of patient satisfaction and safety.
By renewing its partnership with InterSystems, RSDHI will be able to access health data to support clinical and operational analytics across its entire organization to reap more benefits from its technology investments. It also expects to integrate digital services that support faster patient claims processing, third-party reservation services, self-service kiosks, and smart ward technology.
The COVID-19 pandemic has unleashed a wave of digital health innovations in Indonesia, according to Peter Hong, CEO of Ramsay Sime Darby Health Care Group. This has allowed RSDHI to continuously improve its digitization, the most important initiative being the upgrade of the healthcare information system to the latest version of TrakCare. The upgrade will enable collaboration and integration with third-party applications through APIs (Application Programming Interfaces).
TrakCare's core InterSystems IRIS for Health™ healthcare data platform will allow RSDHI to provide advanced interoperability, development and consumption of FHIR® (Fast Healthcare Interoperability Resources®) applications, and orchestrate digital services. It will also enable RSDHI to comply with the requirements of the Indonesian Ministry of Health to support the FHIR interoperability standard by December 2023.
"With IRIS Health, we will have a faster integration process," added Benedict Soliman, Vice President of Information Technology at RSDHI. TrakCare's integration with insurers and third party administrators (TPAs) via APIs will speed up patient claims processing. RSDHI is also looking to accelerate processing of incoming patients by integrating TrakCare with third-party health technology companies that provide services that connect doctors and patients with hospitals and schedule appointments.
With advanced interoperability, RSDHI can innovate more quickly. "For example, we are developing a self-service kiosk in a hospital in parallel with the new TrakCare system. With a central system that can be combined once for all hospitals. Previously, the merger had to be repeated three times due to the existing distributed system for each hospital," Benedict said.
RSDHI is also looking into smart suites. This will allow patients to use smart TVs to order food, learn about treatment programs, access results, and check ongoing bills. "It is very important to maintain digital engagement with the patient," said Luciano Prostia, regional general manager, Asia Pacific, InterSystems. "Patient information is held in TrakCare, but there will also be integration with supporting apps. This is where IRIS for Health will come into play."
By analyzing data across the organization, RSDHI expects to drive efficiencies in pharmacy completion and family response times, and improve the patient experience. He will also be able to monitor patient wait times and stick to appointment times to enhance the patient's journey.
To achieve these benefits, RSDHI works with InterSystems on data quality. "Because of the assignments in different hospitals, the current data is inconsistent," said RSDHI's Benedict. "To maximize the benefits of data analytics, we prioritize data quality and integrity. With consolidated data on a single cloud-based platform, we can move to the next level of analytics using technologies such as artificial intelligence and machine learning."
"We are very excited to continue our partnership with Ramsay Sime Darby Health Care Indonesia, our longest-running client in Indonesia, to take them to the next level of digital health innovation," said Luciano Prostia of InterSystems. "We see huge potential for healthcare providers in Indonesia to use advanced data analytics and interoperability to address their challenges. We look forward to supporting RSDHI's continued success."